Leica are no strangers to exquisite camera design and their latest Leica TL2 mirrorless camera is no exception. The legendary German camera maker have put a great deal of finesse into the seamless design of the new TL2, which has been crafted from a single block of aluminium. The new Leica TL2 also features a newly developed, 24-megapixel APS-C CMOS sensor, which works in tandem with an equally new, Maestro II series high-performance image processor, "guaranteeing outstanding picture quality with impressive dynamic range, excellent contrast and colour rendition, exceptional sharpness and finest resolution of details." 
In the video department, the TL2 boasts 4K UHD video at 30p, 1080p/60 slow motion and even super-slow motion at 120fps, but in the very "mid 00's" 720p resolution. Sure, Leica cameras have never been go-to cameras for professional video, even though they already have the premium Leica SL, which can do both UHD and 4K DCI internally with a flat Log gamma profile, but at 7 and a half grand, despite it's premium camera maker pedigree, the SL remains a tough sale with a price tag of a decent pro video camcorder. However, the much smaller and more affordable TL2 may change that perception and increase the brand's presence in the video world.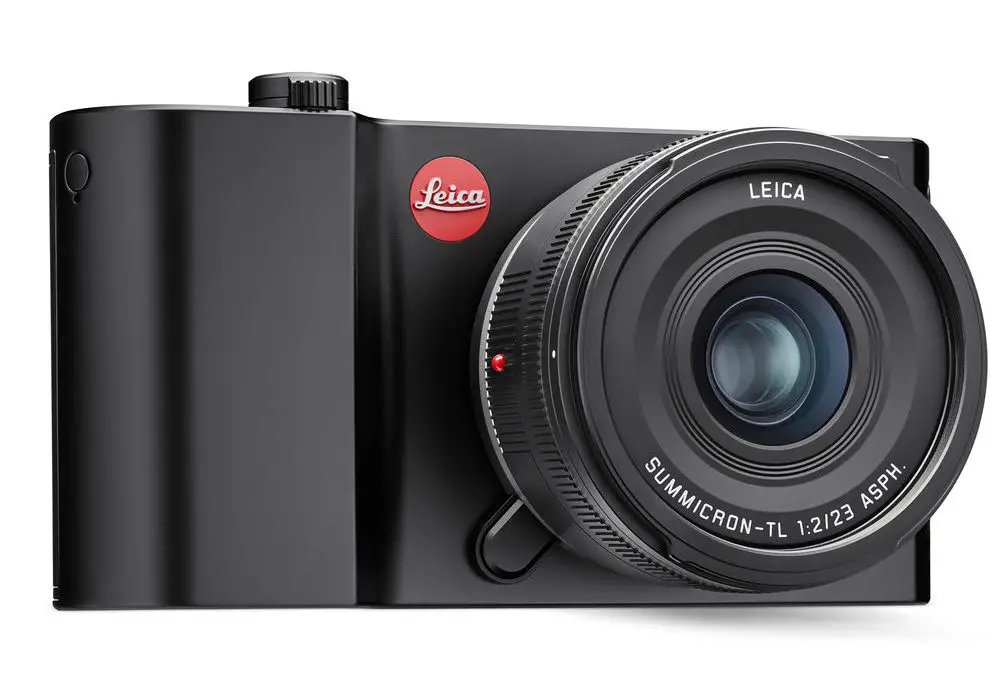 Nevertheless, it is great to see a premium camera maker such as Leica include 4K video recording into their more compact segment of cameras as is the case with the new TL2. Something that, I personally with Canon would do soon.
The Leica TL2 is surely going to be more of interest to photography aficionados, and that's not surprise. The new TL2 has a hugely improved AF speed and precision, as according to Leica it can focus sharply on subjects in around only 165 milliseconds, which is apparently, up to 3x faster than the previous model TL model.
The new Leica Maestro II series image processor not only plays a significant role in its faster autofocus, but also to the considerably shorter start-up time. Another new development is an electronically controlled shutter that enables silent exposures at shutter speeds up to 1/40,000 s and an increase in the continuous shooting rate from 7 to a maximum of 20 frames per second.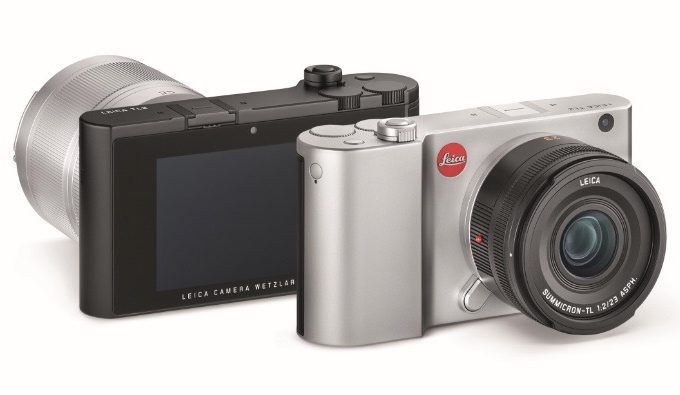 Leica TL2 Highlights/Features
24.2MP APS-C CMOS Sensor
Leica Maestro II Image Processor
4K (3840 x 2160) at 30p video
Full HD 1080/60p Slow Motion
Up to 20 fps Shooting and ISO 50,000
3.7″ 1.3m-Dot Touchscreen LCD Monitor
49-Point Contrast-Detect AF System
Electronic Shutter Function: 1/40000 Sec
MyCamera Menu; Faster Touch Controls
32GB Memory and UHS-II SD Card Slot
Integrated Wi-Fi
USB 3.0 Type-C Port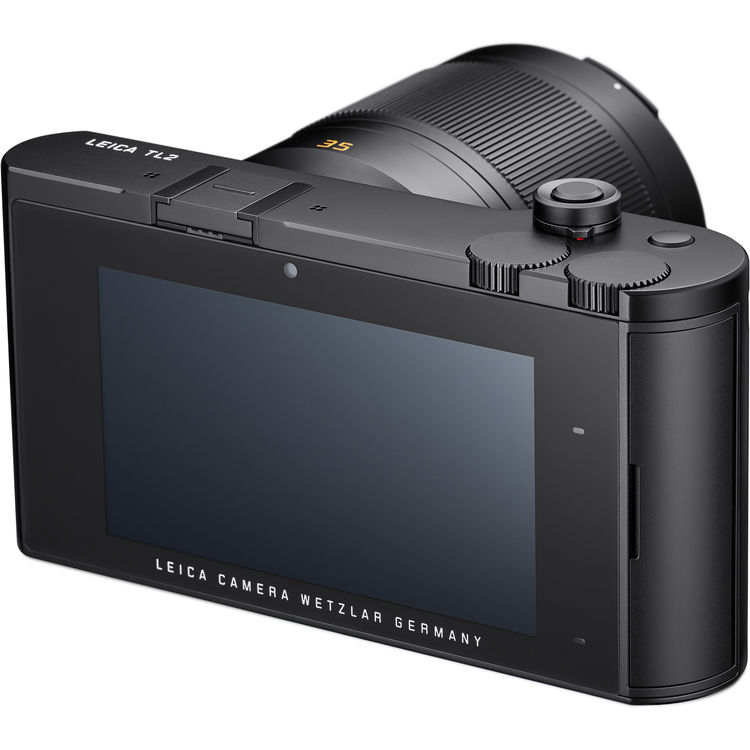 Thanks to significantly increased reactivity and up to 8x faster response when using the touchscreen, the TL2's handling is now even more efficient and intuitive; on the back of the camera you can find only one thing – a bright and clearly laid-out 3.7″ LCD touchscreen display that enables both composition and reliable and convenient assessment of subjects before and after exposure.
The only other controls are four ergonomically positioned haptic control elements that are intuitive in their operation. This ensures that camera users can concentrate fully on composing their pictures – without any unnecessary distractions. Unfortunately, the TL2 lack a built-in viewfinder, however an optional EVF that slots into the hot-shoe is available.
When it comes to lenses, the TL2 has an L-bayonet mount, which makes it compatible right off the bat with SL lenses. You can also use Leica M and Leica R lenses via appropriate adapters.
The integrated Wi-Fi module in the new Leica TL2 enables a mobile hotspot, so you can wirelessly transfer pictures and video to smartphones, tablets and/or desktop PCs by email, on Facebook, Instagram or other social media. The TL2 also features HDMI and USB 3.0 connectivity, with the USB port pulling double duty as a battery charger; this way you can connect your TL2 to a laptop computer or an external power bank and charge the battery.
Leica have their own TL App (for both iOS and Android), turning smartphones and tablets into electronic viewfinders by offering remote control of various exposure-relevant parameters such as the shutter speed and aperture. The TL App also makes it much easier to capture photos and video from unusual angles, with a self-timer or with longer shutter speeds.
For those anxious to see what the TL2 can do, check out this hands-on field test/review by Torsten Overgaard below.
The Leica TL2 is currently available in either Black or Silver and can be pre-ordered from authorized resellers such as B&H and Adorama for $1,950. For more technical information head over to Leica.
Claim your copy of DAVINCI RESOLVE - SIMPLIFIED COURSE with 50% off! Get Instant Access!