Zeiss just announced their latest addition to the Milvus range – the Milvus 25mm f1.4. With the addition of yet another fast wide angle prime, the ZEISS Milvus family now boasts 11 lenses for Canon and Nikon DSLRs, including 4 x focal lengths with a maximum aperture of 1.4, which are perfect not just for getting that sweet bokeh in your stills, but also will help with video work as well, especially in low light situations, which are often the trenches event videographers work these days.
Similar to the Zeiss Milvus 35mm 1.4, which was announced back in June this year, the new 25mm f1.4 is fast and allows photographers and video users to capture an even wider perspective, making it more suitable for landscape and architecture photography, and for journalistic shots and videos.
"The completely new optical design ensures superior performance across the entire image field," says Christophe Casenave, Product Manager at ZEISS. "This results in high-contrast photos and a harmonious bokeh."
Zeiss Milvus 25mm f/1.4 Canon EF/Nikon
Canon EF-Mount or Nikon F Mount Lens
Full-Frame 36 x 24mm coverage
Aperture Range: f/1.4 to f/16
2 x Aspherical Elements / New optical design
7 x Low Dispersion Elements
Zeiss T* Anti-Reflective Coating
Manual Focus Design
Anodized Metal Barrel, Rubber Focus Ring
Weather-Sealed Construction
Rounded 9-Blade Diaphragm
Price: $2,399 (B&H)
Available in early November 2017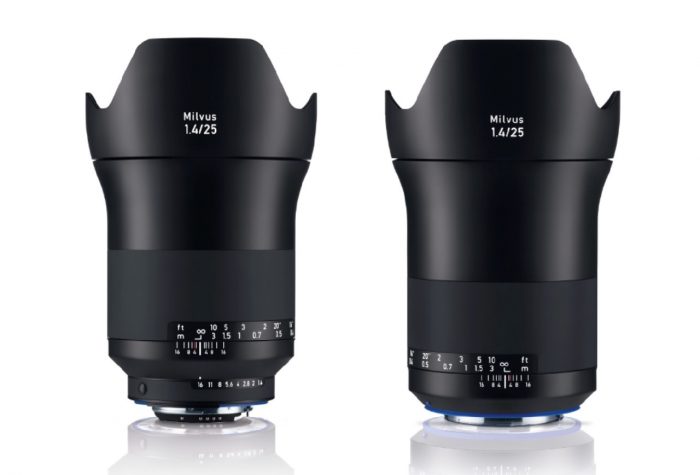 "Even at full aperture, there are hardly any color fringes," says Casenave. "The finest details can be reproduced in high definition and contrast all the way into the corners."
In true Zeiss fashion, the exquisite metal housing makes the lens truly robust and rear seal keeps dirt and dust away enabling you go get the shot even in the most adverse of weather. The large 172-degree focus rotation angle enables precise manual focusing for adding creative touches to photos and videos.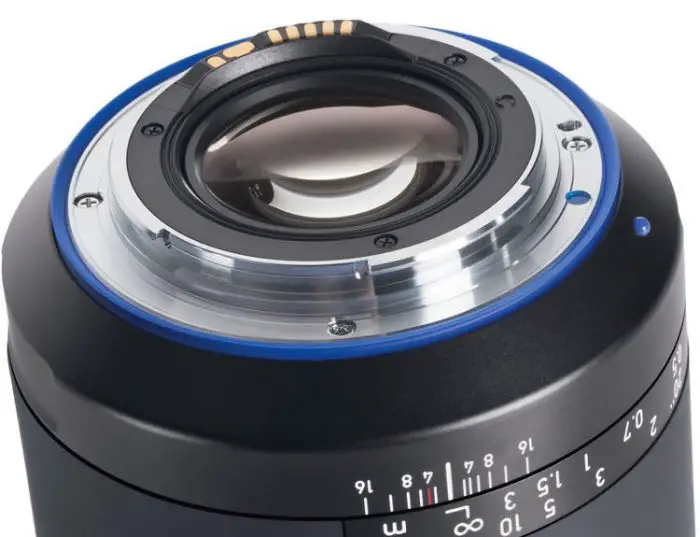 Featuring eleven focal lengths ranging from 15mm to 135mm, including two macros, the ZEISS Milvus family covers a host of applications, such as portrait, landscape, architecture and street photography. "We can offer every photographer just the right lens," says Casenave.
Zeiss Milvus 25mm f1.4 Technical Specifications
Focal length
25 mm
Aperture range
f/1.4 – f/16
Camera mount
Canon EF-Mount* (ZE)

Nikon F-Mount* (ZF.2)

Format compatibility
Full Frame
Focusing range
0,25 m (9.93″) – ∞
Free working distance
0,09 m (3.66″) – ∞
Angular field
81° / 71° / 50°
Diameter of image field
43 mm (1.69″)
Coverage at close range
171 x 112 mm (6.72 x 4.41″)
Image ratio at minimum object distance
1 : 4.6
Lens elements | groups
15 / 13
Flange focal distance
ZE: 44 mm (1.73″)

ZF.2: 46 mm (1.83″)

Entrance pupil position 
127 mm (5.00″)
Autofocus
–
Image Stabilization
–
Filter thread
M82 x 0.75
Rotation angle of focusing ring
172°
Diameter max.
ZE: 95 mm (3.75″)

ZF.2: 95 mm (3.75″)

Diameter of focusing ring
ZE: 83 mm (3.25″)

ZF.2: 83 mm (3.25″)

Length (with lens caps)
ZE: 140 mm (5.52″)

ZF.2: 138 mm (5.43″)

Length (without lens caps)
ZE: 123 mm (4.82″)

ZF.2: 123 mm (4.85″)

Weight
ZE: 1225 g (43.20 oz)

ZF.2: 1171 g (41.30 oz)
The four ZEISS Milvus focal lengths 25, 35, 50 and 85mm with an aperture of 1.4 are just perfect for filming. Thanks to their high speed, they are suitable primarily for interviews and documentaries where the videographer can utilize natural light.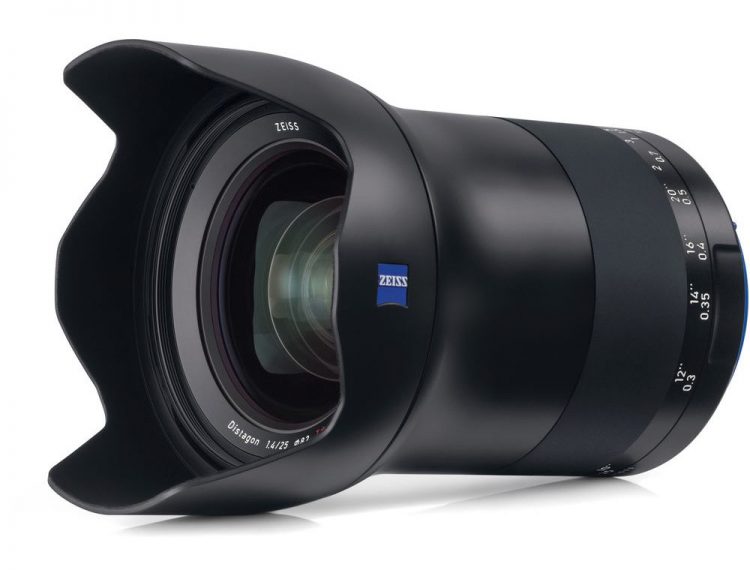 Thanks to the de-click function in the version for the Nikon-Mount the aperture can be adjusted continuously; although it is a bit of a shame, that the EF version doesn't have this feature – it is electronic aperture only, so no mechanical ring (as on the rest of the Milvus range in EF). ZEISS Lens Gears in a range of sizes also permit the use of follow-focus systems.
The new ZEISS Milvus 25mm f1.4 is going to sell for 2,400 Euros or $2,400 USD from authorised dealers such as B&H and will be available in early November.
Disclaimer: As an Amazon Associate partner and participant in B&H and Adorama Affiliate programmes, we earn a small comission from each purchase made through the affiliate links listed above at no additional cost to you.
Claim your copy of DAVINCI RESOLVE - SIMPLIFIED COURSE with 50% off! Get Instant Access!