Atomos just released a new firmware update version 8.41 or as they'd like to call it – AtomOS 8.4 for the Sumo HDR production monitor range, which includes the Atomos Sumo19 and the monitor-only Sumo19M version. This latest version builds on the improved blacks and dynamic backlight control of the previous release, adding further improved black levels and screen response.
AtomOS 8.41 for Sumo19/19M also brings full support for the Panasonic AU-EVA1's 6G-SDI output with audio embedding as well as support for the ARRI Alexa Mini and Amira's 6G-SDI outputs, plus other 6G cameras and switchers. The Sumo19 gains the same SDI 1 and SDI 2 input selection touchscreen toggle from the Sumo19M.
When used with Panasonic Varicam LT the Sumo19 gains 12-bit Dual Link recording at 4K DCI/UHD 23.98/24/25/29.97p in CinemaDNG, along with Variable Frame Rate support for Dual link 10-bit at 4K DCI/UHD 50/59.94/60 in ProRes or DNxHR recording.
AtomOS 8.41 for Sumo Details
New Functions:
Improved Black Levels and screen response. Now comparable with industry standard Rec.709 OLED/LCD monitors.
Added complete SMPTE 6G SDI compatibility for Audio Embedding, Timecode and start stop trigger enabling full compatibility with

Panasonic AU-EVA1
ARRI Alexa Mini
ARRI Amira, and other 6G cameras and switchers.
Bug Fixes:
Fixed an issue where the HDR slider value was not saved when using auto HDR Mode.
20% improvement to system start up time.
Improved panel motion response and processing.
Learn more about the new Dynamic Backlight Control on the Sumo19 range in the Atomos video below: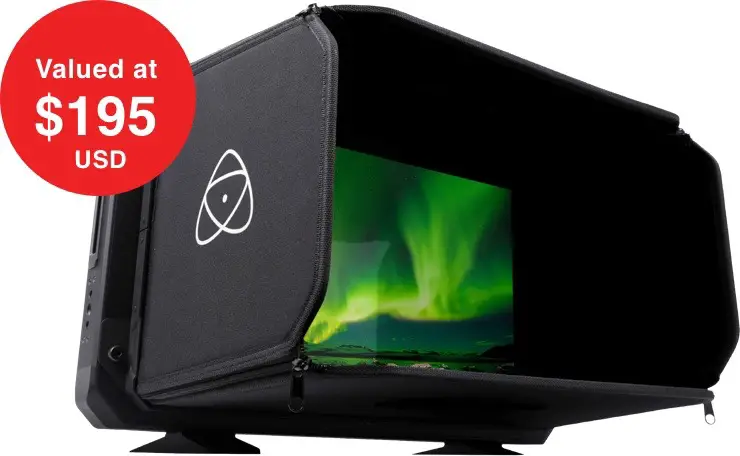 Also, a quick reminder that you can still get a FREE sunhood when you buy a Sumo19 or Sumo19M before December 15th 2017; The Atomos Sumo19/Sumo19M sunhood is a fully collapsible zipper design that securely attaches to the front bezel of the Sumo body via 1/4-20 screws.
This design allows the collapsed hood to double up as a screen protector for safe transportation. The Sumo19/Sumo19M sunhood reduces the effect of reflections onset improving your HDR experience and viewing environment, with a durable outer fabric and a soft velvet inner, making it a must for onset monitoring.
Sumo owners can download firmware 8.41 from the Atomos website https://atomos.com/firmware
Claim your copy of DAVINCI RESOLVE - SIMPLIFIED COURSE with 50% off! Get Instant Access!