At NAB 2018 as expected, Blackmagic Design unveiled their latest DaVinci Resolve 15, which features a full integration of Fusion into the DaVinci Resolve timeline, making for an improved workflows removing the need for round trip renders to Fusion, support for a full Metal, CUDA or OpenCL GPU processing pipeline, improved UI for faster and more fluid workflow as well as new node graph, viewers, tool bar and much more.
Earlier today, Blackmagic Design released Resolve 15 Beta 2 update, which adds support for creating sound libraries using DaVinci Resolve disk database, and basic HTML text formatting to subtitles, improves audio playback for clips with variable speed changes, addresses FairlightFX plugin performance on all platforms, improves Noise Reduction on Windows and improves overall stability of the Fusion page.
In addition, DaVinci Resolve 15 Studio Public Beta 2 includes dozens of general performance enhancements and bug fixes.
And while, there is no mention of ProRes Raw support in this version, this is probably something Blackmagic Design is working on behind the scenes and it is likely we may see support in Resolve 16 (or even before).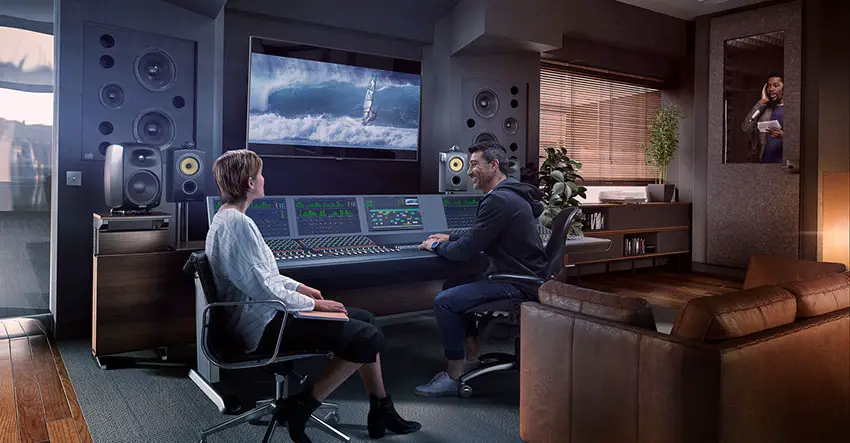 What's New in DaVinci Resolve 15 Beta 2
Sound libraries can now also be created on Resolve Disk Databases
Improved:

Subtitles with basic support for HTML text formatting
Support for audio playback for clips with variable speed changes
Memory usage when using Gaussian Blur in the Fusion page

Updated live preview in LUT Browser to apply the LUT on the current node
Addressed the following issues/fixed bugs:

where loading an old project backup and switching timelines would sometimes crash
where setting a custom cache path would sometimes fail to back up the project correctly
where the shortcut for Import Media would not work correctly
where hovering on a filmstrip in a floating Media Pool bin would not perform the live preview
where copying clips with cross fades would sometimes cause a crash
where typing period or comma in timecode entry would incorrectly result in edit operations on Mac
with the in point when importing timelines with edits with large speed changes
where replacing a clip in the Media Pool would not update the clip name correctly
where exiting Cinema mode would sometimes incorrectly reset the position of the main application window
where navigating clips, keyframes or markers in the Edit page would result in an audio preview of the frame
when adding a Text+ title to the timeline and enabling video field processing
where some Fusion comp clips would show incorrect frame previews when cached
where switching to the Fusion page would result in a crash on certain macOS systems
when adding an EXR with a custom channel to the Fusion page
where previewing title templates in dual screen layouts would behave incorrectly
inconsistent defaults for vertical alignment anchor in the Text3D tool in the Fusion page
a crash when render caching a node and enabling video field processing
where OpenFX applied inside a compound node would not be persisted correctly
where it was possible to change OpenFX parameters in a locked node
where Cleanup Node Graph would result in incorrect spacing
where FairlightFX plugins could not be accessed on Linux
where the Noise Reduction FairlightFX plugin could not be accessed on Windows
where moving audio tracks up or down would not retain the audio scroller selection
where the Normalize Audio Levels dialog could not be invoked from some clips in the Fairlight page
where certain USB audio output devices would not be recognized on macOS
where automation on 2D Pan would alter the Front/Back positions
where the timeline timecode would not be sent correctly over SDI on the Fairlight page
where dragging a clip from the Media Pool to the Fairlight timeline would sometimes create an additional audio track
where applying certain audio effects on a clip would result in glitches at the end of the clip
where changes in the Fairlight page would sometimes not be persisted in a collaboration project
where changing the clip name in Clip Attributes window would not reflect on the Fairlight timeline
where DCP folders with multiple clips would not be decoded correctly

General performance and stability improvements
Fusion VFX in the new DaVinci Resolve 15:
Audio Post with Fairlight in Resolve 15:
For those of you still running Resolve 12.5 or DaVinci Resolve 14 you can check out the new features in Resolve 15 below.
What's new in DaVinci Resolve 15
Fusion – Key new features
Fully integrated into the DaVinci Resolve timeline
Improved workflows removing the need for round trip renders to Fusion
Initial support for a full Metal, CUDA or OpenCL GPU processing pipeline
Improved UI for faster and more fluid workflow
New node graph (Flow)
New viewers/toolbar/inspector
Fusion page now includes

Media Pool
Tools library with Templates
Timeline with Thumbnails
Spline Editor
Keyframe Timeline
Metadata

Dual screen layouts for the Fusion page
Support for Fusion in collaborative projects
Support for various geometry files for Fusion in Media Storage and Media Pool
Support for importing and exporting Fusion comp files
Support for Fusion planar tracker is now available on the non Studio version of DaVinci Resolve
Support for Fusion planar stabilization is now available on the non Studio version of DaVinci Resolve
Support for Fusion planar transforms of roto is now available on the non Studio version of DaVinci Resolve
Support for Fusion planar tracked roto is now available on the non Studio version of DaVinci Resolve
Support for Fusion optical flow retiming is now available on the non Studio version of DaVinci Resolve
Visual effects Features
Vector Paint
2D and 3D Compositing
3D Camera Tracking in DaVinci Resolve Studio
Planar Tracking and Rotoscoping
Node Based Workflow
3D Workspace
Keying and Mattes
Rotoscoping
Tracking and Stabilization
3D Particles
Scripting
Shot Cleanup
Open Color I/O
Virtual Set Extensions
Broadcast design and motion graphics Features
2D and 3D Titles
3D Logos
Animated Text
Spline Based Animation
Replicate Objects
Expressions and Macros
Highly Interactive VR tools in DaVinci Resolve Studio
Import 3D Models and Scenes
Built-in 3D Objects
Realistic Lighting and Shading
Comprehensive Stereoscopic 3D Tools in DaVinci Resolve Studio
Deep Pixel Compositing
Volumetric Effects
Fairlight – Key new Features
ADR (Automatic Dialog Replacement)
Audio Bounce
Fixed playhead timeline
Audio scrollers
Video scroller
3D audio pan
Sound Library
Support for native FairlightFX

Chorus
De-Esser
De-Hummer
Delay
Distortion
Echo
Flanger
Modulation
Noise Reduction
Pitch
Reverb
Stereo Width
Vocal Channel
Important Note: For those using the disk database, DaVinci Resolve 15.0b2 requires a database upgrade from DaVinci Resolve 15.0b1. Regardless of which database type you use we strongly recommend that you backup your existing database (both DiskDB and PostgreSQL) before performing any upgrades. 
To download DaVinci Resolve 15 Beta 2 and Resolve 15 Studio Beta 2 head over to Blackmagic Design's support page here.
Disclaimer: As an Amazon Associate partner and participant in B&H and Adorama Affiliate programmes, we earn a small comission from each purchase made through the affiliate links listed above at no additional cost to you.
Claim your copy of DAVINCI RESOLVE - SIMPLIFIED COURSE with 50% off! Get Instant Access!