ZEISS Supreme Primes – New Full-Frame Large Format Lenses for 6K and 8K Sensors
ZEISS are kicking-off Cine Gear 2018 with the announcement of their brand new Supreme Primes range. The Zeiss Supreme primes will comprise of 13 new high-end lenses covering just about any focal length imaginable from the ultra-wide 15mm to the 200mm developed and purpose built for cinematic large format sensors for cameras such as the Sony VENICE, ALEXA LF, RED Monstro 8K and many more to come in the future. Most of the Supreme Primes feature a consistent aperture of T1.5 (except focal lengths at both ends the 15mm T1.8 and the 150mm T1.8/200mm T2.1) which enables a smooth focus fall-off.
Make no mistake these are top-end lenses that sit above the Ultra Primes and below the Zeiss Master Primes in the current lineup so pricing will be commensurate with status. Going head-to-head with ARRI's new Signature Primes – the new Supreme lenses from Zeiss are said to offer pristine image quality, high-end ergonomics, and reliability thus giving top DPs around the world the ideal basis to realize their projects.
Shot on ZEISS Supreme Prime Lenses:
According to Zeiss the new Supreme primes have been designed not only for impeccable image quality, but to also provide consistency in your images –  that means consistent coverage, accurate and organic skin tones, colour rendering, aperture, size, weight and ergonomics. All the lenses across the family cover full frame and even bigger sensors with an image circle of 46.2 mm. The Supreme Prime lenses are colour matched across the full range and most feature a fast T-stop of T1.5.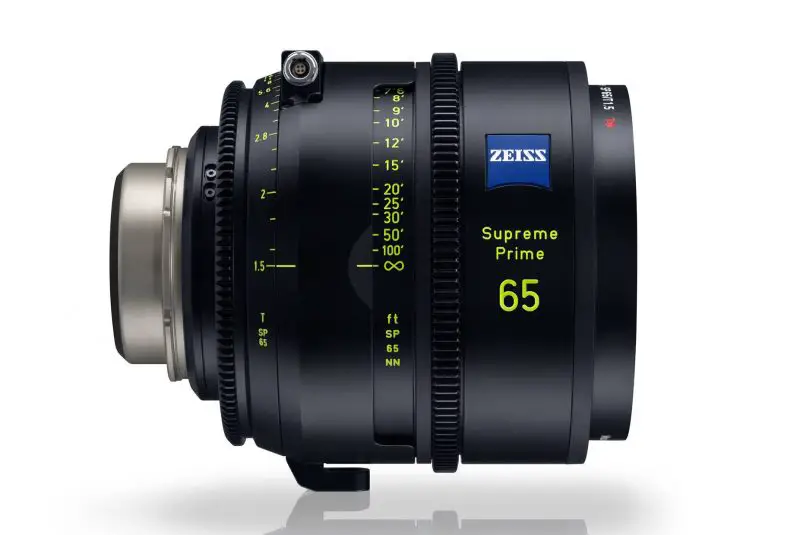 The above reel was shot by various DPs on high-end large sensor 4K+ cameras such as the Sony VENICE, Phantom 4K, RED Monstro 8K VV, and ALEXA LF to demonstrate the "monstrous" resolution power and detail rendition of the new Zeiss Supreme lenses.
TIES
DIRECTOR: Laura Stabilini
CINEMATOGRAPHER: Paul Cameron, ASC
SHOT ON: ZEISS Supreme Primes and Sony Venice
TSUNAGERU
DIRECTOR: Akira Sako
CINEMATOGRAPHER: Akira Sako, JSC
SHOT ON: ZEISS Supreme Primes and Sony Venice
TIES
DIRECTOR: Laura Stabilini
CINEMATOGRAPHER: Paul Cameron, ASC

SHOT ON: ZEISS Supreme Primes and Sony Venice
Expect pricing in the range of €15,000 – €17,000 per lens. Deliveries on the 25mm, 29mm, 35mm, 50mm, and 85mm – all at T1.5 are expected to commence imminently. Rest of the lineup will be rolled out in stages with the 100mm T1.5 Supreme making its way to market in December 2018, and the rest in 2019 and even 2020 for the 15mm and 18mm per Zeiss' estimates at this point.
For full specs and more details head over to Zeiss. If you are attending Cine Gear Expo 2018 in LA (31 May – 3 June) be sure to check out the Supreme primes at the Zeiss booth.
Claim your copy of DAVINCI RESOLVE 16 - SIMPLIFIED COURSE with 50% off! Get Instant Access!