Some of you may recall a while back I wrote about a nearly hour long presentation on the Sony VENICE that Alister Chapman did (you can read full post here), about his experience with the VENICE while shooting a "secret" promo film for a large client, and now some footage from this exciting project has popped-up online.
On his blog and website (xdcam-user.com), Sony Independent Certified Expert and renowned DP Alister Chapman shared some of his footage he shot on the Sony VENICE in the Grand Canyon in Arizona as part of something called "Extreme Earth" project for Philips and their new Ambilight TVs.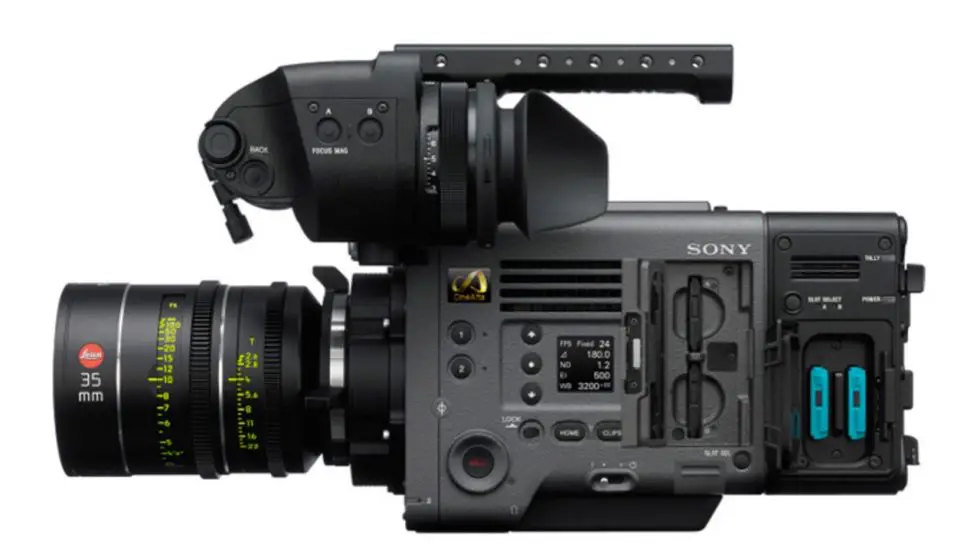 According to Alister, the main Canyon film was shot by him on a Sony Venice using the Sigma High-Speed Cine Primes as well as an Angenieux EZ zoom.
The 1000fps Super Slow motion was shot on the Phantom Flex by Dustin Farrell. In addition, Alister shot some additional 4K/120fps super slow-mo footage on an Sony FS5 on a gimbal recording ProRes raw to an Atomos Shogun Inferno – in particular – see the horse riding and some tracking shots in the promo above.
The interviews and behind the scenes footage was shot by the projects director Leigh Emmerson of Persistence of Vision Productions (POV) using an A7sII, but there is a fair bit of FS5 (ProRes Raw) footage that I shot in there too – according to Alister.
Alister suggests that in order to ensure a proper viewing experience you must ensure your HDR TV or HDR monitor is set to HDR10 (ST2084 gamma with Rec.2020 colour).
Alister shot 60fps in HDR with the VENICE as this was the intended master deliverable; he also did the grade and encoding. This footage will also be shown at the IFA trade show next month, so if you are attending you can see it on a larger TV screen.
Sony VENICE Highlights
Full-Frame 36 x 24mm CMOS Sensor (Large Format)
15+ stops Dynamic Range
Interchange-able Sensor Block

for future sensor upgrades (user serviceable)

6K Full-Frame 3:2 mode (6048 x 4032)
4K Anamorphic 4:3 and 6:5 (4096 x 3432)
4K Super 35 mode (window)
Support for FF & S35 spherical lenses
Support for FF & S35 Anamorphic lenses
8-step Mechanical Built-in ND filter (8 Stops ND)
PL mount (Cooke i technology supported)
Locking E-mount
Recording Codecs/Formats:

X-OCN Compressed Raw onto AXS-R7 Raw Recorder
4K XAVC – Class480/300
ProRes HQ/422/LT
MPEG HD

Recording Media – SxS cards, AXS cards for RAW (external recorder)
Price: £37,000/$45,000 Body
6K Full-Frame – License Only – approx. €6,000 to buy
Anamorphic Mode – License Only – €4,000 (or around €10K for both)

There will be also rental options for day/week/month for both

Compatible with existing CineAlta accessories:
In addition, Alister also released version 3 of his Sony VENICE LUTs for the Sony FS5, FS7 and F55 cameras. These have become rather popular in the Sony shooting community since he originally released the OG version a few weeks back, and now based on user feedback Alister is back with version 3 of his VENICE Look LUTs with addition "less crushed" blacks and minus green offset when you need to work with older fluorescents.
Alister values his LUT set at $25, but has lower priced options also, however if you do feel that these LUTs help you get better results in your professional work, it is advisable and recommended to not cheap out.
Get Alister's VENICE Look LUTs from his website here.
Claim your copy of DAVINCI RESOLVE - SIMPLIFIED COURSE with 50% off! Get Instant Access!