As ridiculous as it sounds, 8K TV is real. At least, for now there is one from Samsung they debuted at CES 2015. Maybe others are doing them in secret underground labs somewhere (NHK), but whether 8K makes sense in 2015, when the majority of the world lives still in pre-historic & heavy-pixelated SD, is a whole another topic. Personally, I think 8K TV's are just a way for manufacturers to show their tech prowess and pump their chests yelling – hey, we have 8K TV's…
Apart from the medical industry, at the moment, I don't see a use for consumers at this point as it would take a 100+ inch display and you to be sitting dangerously close to it (as in a health hazard) for you to see any benefit from increased resolution… But for those of you interested in finding out more about the new cables for these TV's do read on.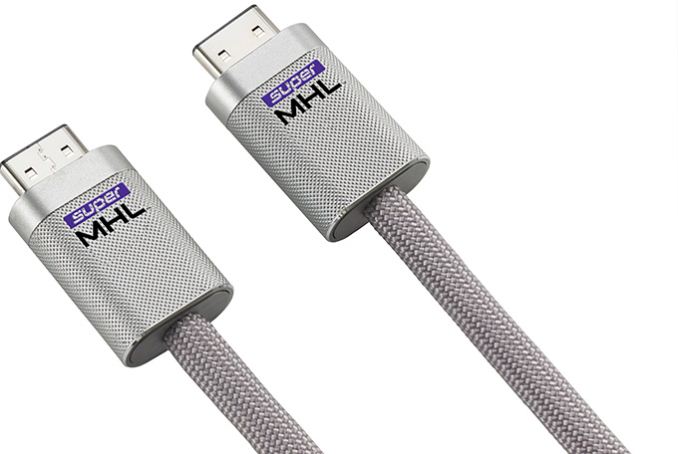 Mobile High-Definition Link (MHL) first introduced in 2010, was initially created to solve the problem of getting power in and digital video out of cell phones and other mobile devices without requiring additional (or more complex) ports, such as what would be required for HDMI. Silicon Image and the MHL Consortium devised a method to handle power and video using just the 5 pins in a mini/micro-USB 2.0 connector and connecting it to MHL-compliant TVs via their HDMI ports.
Recently, the MHL Consortium announced they are taking MHL beyond its mobile roots and moving into the TV space, greatly extending the features and use cases in the process. With a mandate to provide a cable for 8K video at up to 120fps – with the latest iteration of MLH – SuperMHL.
Improving on the MHL specification, superMHL doubles the amount of bandwidth available over a single lane to allow for 4K/60p video, along with defining support for deep colour modes in 10bit/12bit and even 16bit and support for newer colour spaces such as BT.2020. In conjunction with new 4K blu-rays running also H.265, as well as 4K/60p video in 10-bit colour space, this alone necessitates a proper video interface capable of delivering that data, exceeding the capabilities of HDMI 2.0.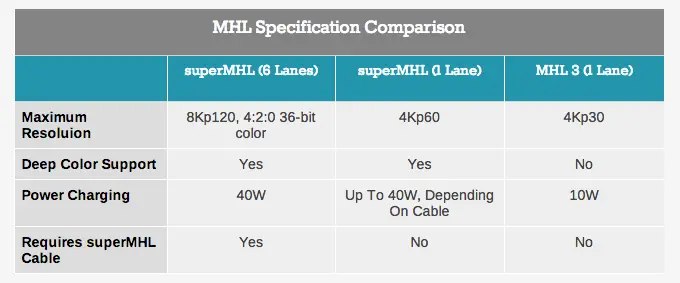 However, the second and more improvement coming to superMHL, is the introduction of the superMHL cable and connector. As CE manufacturers were developing their future 8K (7680 x 4320) televisions the requirement for a single cable that could carry the enormous amount of data required for 8K video with deep colour and high frame rates became apparent after it became clear that HDMI 2.0 wasn't going to cut it which tops out at 4K/60p.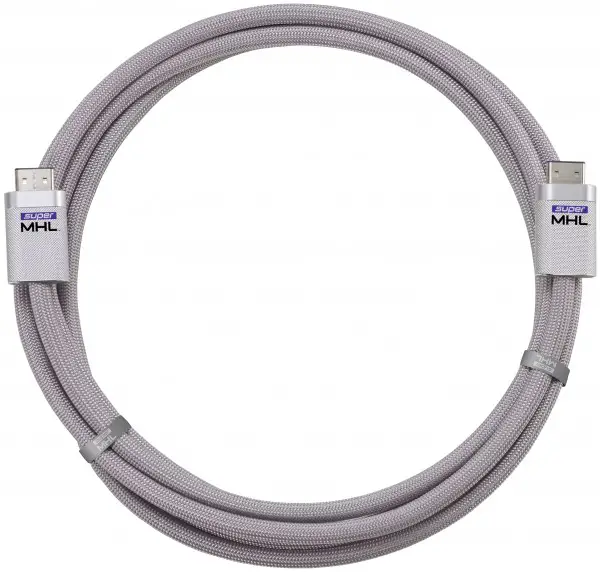 Hence this is how SuperMHL was born – a reversible connector containing 32 pins, the densest digital video connectors ever devised, about the size of a 19 pin HDMI Type-A cable. With 32 pins the superMHL connector would be capable of carrying 6 lanes of MHL data as opposed to 1 lane on a traditional MHL setup, providing the necessary bandwidth for 8K video, and capable of carrying it 2 to 3 meters over a standard (passive) cable.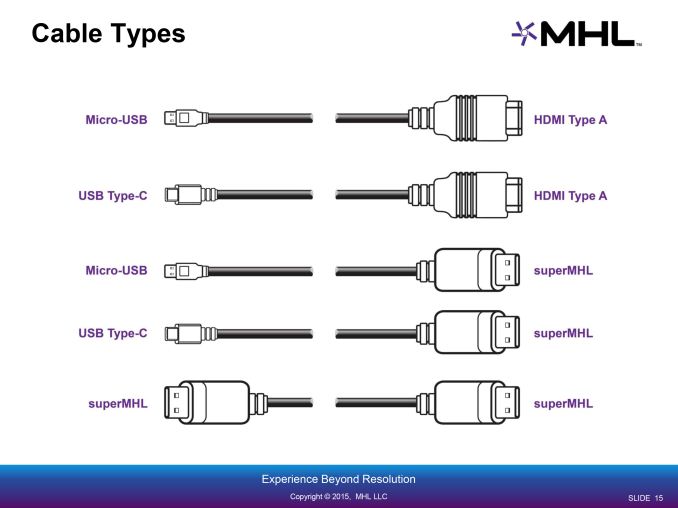 At the moment, SuperMHL is the only option for 8K TV, as used on the new Samsung 8K TV with superMHL shown at CES. I am sure there will be other connections soon, or even the possibility of HDMI or the new USB type C might join the party.
[via AnandTech]
Claim your copy of DAVINCI RESOLVE - SIMPLIFIED COURSE with 50% off! Get Instant Access!