Italian gear makers, LockCircle just introduced the BoomBooster, which is (as they call it) a "freestyle agility" grip handle for Birdcage Sony A7/GH4 system. The BoomBooster is the latest LockCircle addition to the popular Birdcage modular production system available for the Sony A7 (soon A7R II) and Lumix GH4 series. These guys have some really cool gear such as their cine style lenses and HDMI protector adapter ports in addition to a really innovative Matte box. 
The functionality of the BoomBooster follows the Birdcage ultra-lightweight minimalistic design philosophy introducing the "freestyle agility" concept that matches perfectly small mirrorless 4K cameras like the Sony A7s and Panasonic GH4. Innovative shooting skills are introduced by the improved handling of the BoomBooster design and soon with the 5-axis sensor stabilisation (already in the A7rII and hopefully at some point in the A7s II) a new world of shooting is taking off!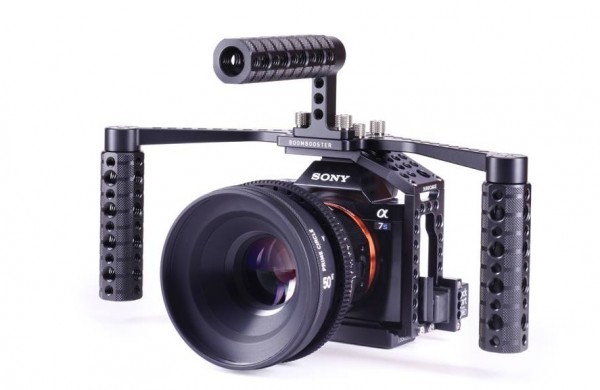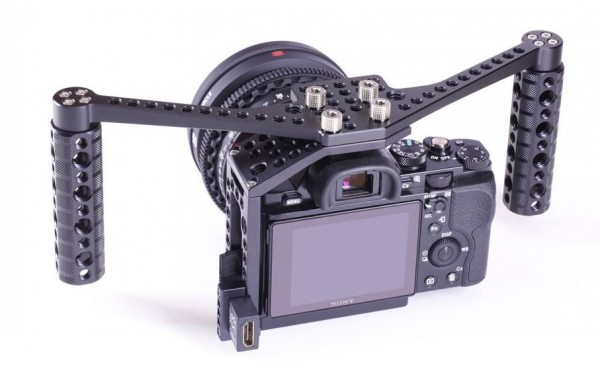 The BoomBooster handle grip is CNC machined from solid billet aluminium with knurled handles or extreme grip, with 80 1/4"-20, and 34 3/8"-16 threaded holes for mounting LED top lights, microphones, and other accessories. All the screws are custom CNC machined in high strength titanium for added rigidity.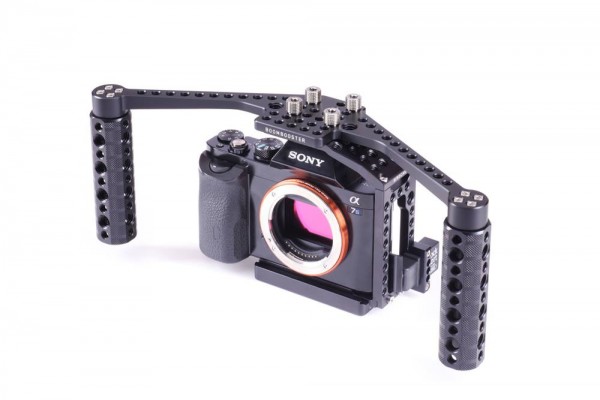 Incredibly lightweight and rock-solid, the BoomBooster handle grip weights in at just just 200 grams added to the 100 grams of the Birdcage. This design seems like very useful option for those who are looking for side handles on their cage with threaded holes for accessories.
Given the standard mounting holes, I'd say the BoomBooster can be adapted to work with other cages too, but the BirdCage just looks so awesome! Any of you guys gave it a try yet? Let us know in the comments.
The BoomBooster is available now from LockCircle for US $249 /Euro 239. For more information: [email protected] and visit www.lockcircle.com
[via Cinescopophilia]
Claim your copy of DAVINCI RESOLVE - SIMPLIFIED COURSE with 50% off! Get Instant Access!