One of the first accessories filmmakers tend to buy along their new mirrorless camera, other than a few extra batteries, is a cage. Yes, guilty as charged here. We love not just the cameras themselves, but also the gear around it. And since most of use who shoot events and corporate gigs with DSLR's or mirrorless cameras, attaching vital accessories like audio field recorders, microphones and top lights, prompts the need for a cage. And while there are a few cages out there for the Sony A7s, such as the awesome Movcam A7s cage, and a bunch for the Panasonic GH4, the Samsung NX1 often times gets left behind. However, NX1 shooters need not despair, as the good people at South Korean manufacturer Motion9 have just released details of their CUBE NX1 – a custom designed cage for the Samsung NX1 part of their CUBE range (they make one for the Atomos Shogun too). They also make a 3-axis gimbal stabiliser, and some cool sliders, which you can check out here.
Check out the product promo below.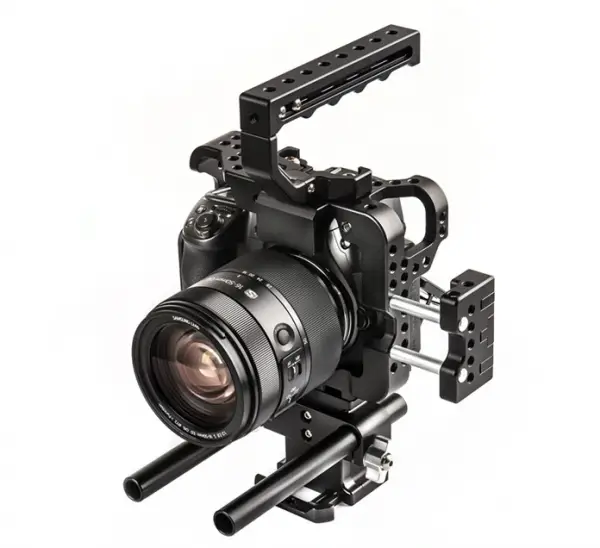 The CUBE NX1 from Motion9 weights in at 550 grams, and is machined out of a single piece of aluminium for extra rigidity and fits snug over the NX1 body while still allowing access to all the buttons, battery compartment and media card slot. Industry standard 1/4 20″ holes are present throughout for mounting additional accessories like monitors, external recorders, microphones, LED lights and others.
In addition, the CUBE NX1's design allows for the tilting of the LCD and features an HDMI protector as those pesky HDMI leads are so easy to pull out inadvertently. A 15mm Rod Riser kit is available as an add-on, which is also height adjustable allowing for matte box and follow focus mounting options.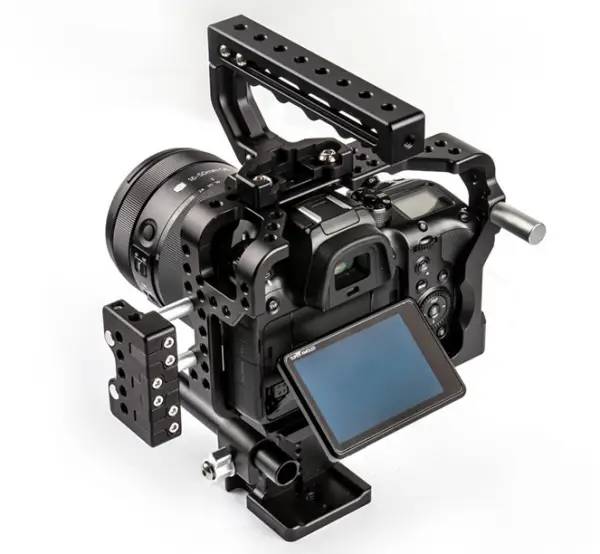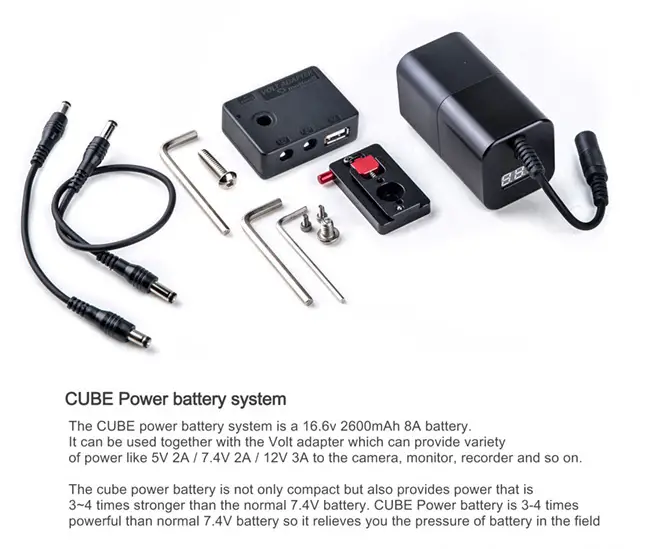 Pricing
Basic CUBE NX1 – $339
(mainbody, classic  handle, cable clamp, body support, hand support)
+ ROD RISER SET – $429 to $439
(riser, 15mm rod x 2ea, rod clamp)
CUBE POWER BATTERY KIT – accessory option. Can be found here.
CUBE Power Battery ($150) Can be used with Volt adapter ($100-$105) to power additional accessories. 

(Battery 16v 2600mAh, Battery plate, Charger,Volt adapter,
DC cable 5.5-2.1 <15cm>, DC cable 5.5-2.1 <30cm>)
Boxing Dimensions (cm)(g)
Kit 20 x 18.5 x 13cm ( 720g)
With Rod riser set 33.5 x 24.5 x 8cm (973~1041g)
With Rod riser, Cube power battery set 33.5 x 24.5 x 8cm (1901~1970g)

The CUBE NX1 seems like a solid piece of kit and I hope Motion9 get a European distributor soon. For more details and to get your CUBE NX1 head over to Motion9.
[via Cinescopophilia]
Claim your copy of DAVINCI RESOLVE - SIMPLIFIED COURSE with 50% off! Get Instant Access!