Last week, Sony announced their newest addition to the FS line – the Sony PXW-FS7 II much to the surprise of many. The new model adds Rec.2020 colour space (which the higher-end PMW-F55 also features), the Electronic Variable ND from the Sony PXW-FS5, a locking-type lens E-mount, more assignable buttons and some mechanical improvements to the VF mount and hand grip extension. While many were expecting to see a new sensor or higher frame rates, or maybe 4K Raw output/internal ProRes without the XDCA-FS7 extension unit, instead Sony gave us a slightly more refined version of the original Sony FS7 more akin to a FS7R (in line with what they did with the EX1 and EX1R back in the day), rather than a brand new camera.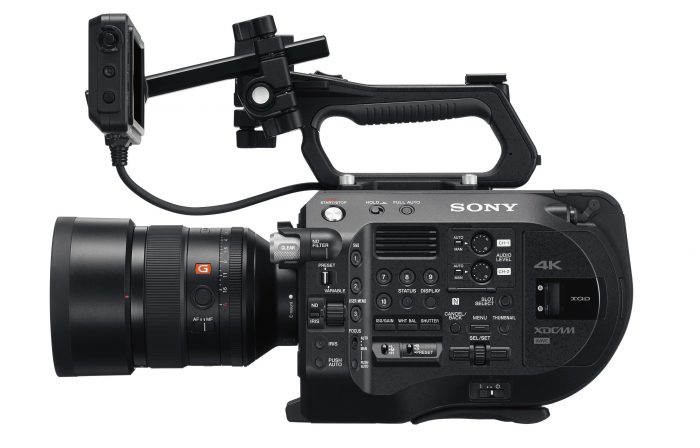 I guess I am not the only one who thinks that Sony is reserving such major upgrades for their upcoming F5/F55 refresh, which according to my sources may very well be announced this upcoming NAB Show in April. Of course, all of this is just a rumour, but one thing is a fact though – visually, unless you are shooting in REC.2020, the new Sony FS7 II should give you the same image as the current model. See the 4K sample that was just released by Sony and judge for yourself.
Sony FS7 II "French Cuisine" Promo shot in 4K:
While the sample above does not compared both models, but rather demonstrates the general versatility of the camera and new 18-110mm f4 OSS G lens, I'd say the slow-motion looks rather poor, however this may be attributed to either an intentional choice in post (which would be strange) or they jus forgot to shoot some slow-mo and decided to do it in post as it certainly doesn't look like 180fps in some parts. In either case, I'd say the image is on part with other FS7 footage I've seen, nothing special here.
Sony FS7 II Behind the Scenes:
For those who want to learn more about the new features of the Sony FS7 II, Alvaro Ortiz has prepared an informative 25 minute video that should give you a good idea of what's new in the FS7 II. A lot of this may not be exactly new to current FS7 owners or those who are used to shooting with an FS7, but nevertheless it may be helpful to those completely new to the FS line.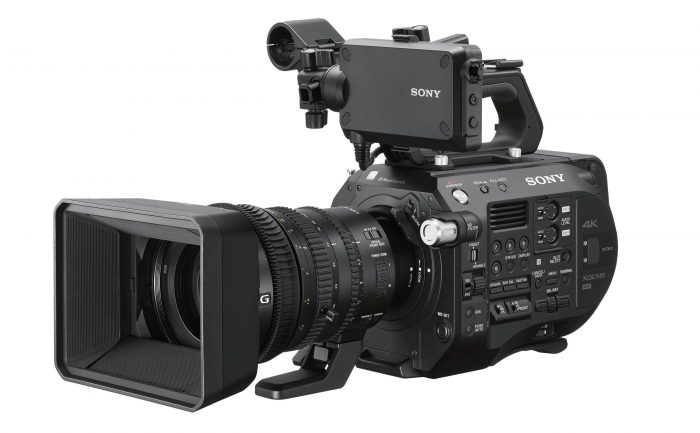 Sony FS7 II Features
4K Super 35 CMOS Sensor
4K/60p & UHD/60p XAVC-Intra
Full HD up to 180fps
4K/60p Raw and 2K/240fps Raw output to external recorder (requires XDCA-FS7 extension box)
Electronic Variable ND – ported from the Sony FS5
Locking type E-mount
In-camera Rec.2020 Colour Space for future 4K/UHD broadcast and HDR compliance
2nd knob on Extension hand grip for tool-less adjustment
New "square" rod mount systems for VF/LCD
New Sun hood for VF/LCD
New VF/LCD Loupe with a hinge on bottom and lock on top
10 assignable buttons total – 4 new buttons placed on operator side
XQD cards stick out more when placed in card slots – easier to remove them
LED on top of On/Off Power Switch
Audio Pot door now flips downwards
Kit version with new Sony E PZ 18-110mm f/4 G OSS lens ($3,498 at B&H)
While, the FS7 II may not have enough new "bells & whistles" to entice existing owners to sell their existing FS7s and upgrade to the new one, those shooters who are looking to buy one are thrown into an interesting conundrum – buy the new FS7 II or save $1,500 and get the FS7 original?
If you ask me, I'd say it really depends if the new Locking type mount, the Rec.2020 colour space and electronic Vari ND are worth the extra money to you? If you are generally using cine zooms or heavier lenses whether they be Cine Primes or not, the new Locking type E-mount may alone be worth the upgrade. On the other hand, there will be some who'd rather save the 1500 or so dollars and stick with the same image quality with the current model.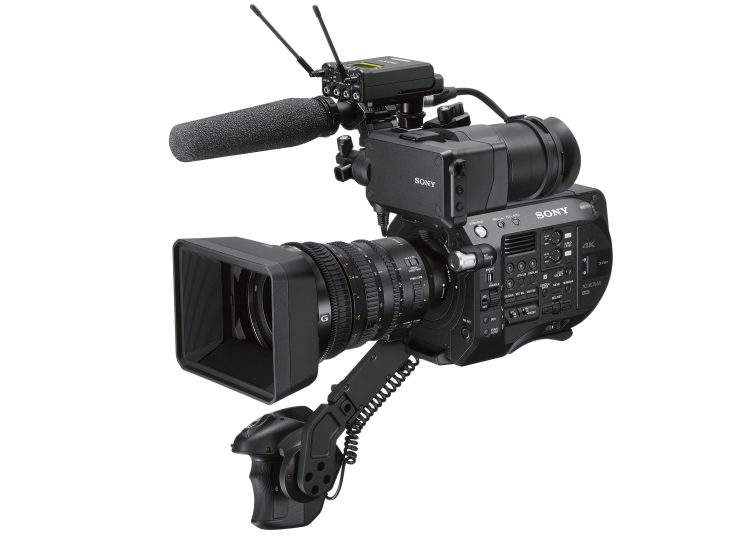 In either case, the Sony FS7 II will surely be just as popular with producers and broadcasters as the current model. You can order either via the affiliate links below:
Claim your copy of DAVINCI RESOLVE - SIMPLIFIED COURSE with 50% off! Get Instant Access!